Regular price
Sale price
$25.00 USD
Unit price
per
Sale
Sold out
Accessorize with the Hemp Leaf Hat Pin
Looking for a unique accessory to spice up your hat, bag, or jacket? Check out the Alfiler Sombrero De Hoja - The Leaf Hat Pin made of an actual hemp leaf. This stylish and eco-friendly pin will make a trendy statement to your outfit.
Made of high-quality hemp leafs, this hat pin features a leaf design that will remind you of nature and the environment. Its intricate details and vibrant green color will surely impress your friends and family.
Aside from its stylish design, the Alfiler Sombrero De Hoja - The Leaf Hat Pin is also durable and long-lasting. It will definitely stand the test of time and make a great addition to your accessory collection.
You can wear it on your hat, bag, or jacket. It's perfect for any occasion, whether it's a casual day out or a formal event. It will definitely make you stand out from the crowd and show off your unique style.
If you're looking for a versatile and eco-friendly accessory, the Alfiler Sombrero De Hoja - The Leaf Hat Pin made of hemp is definitely a great choice! Add it to your accessory collection today.
Share
View full details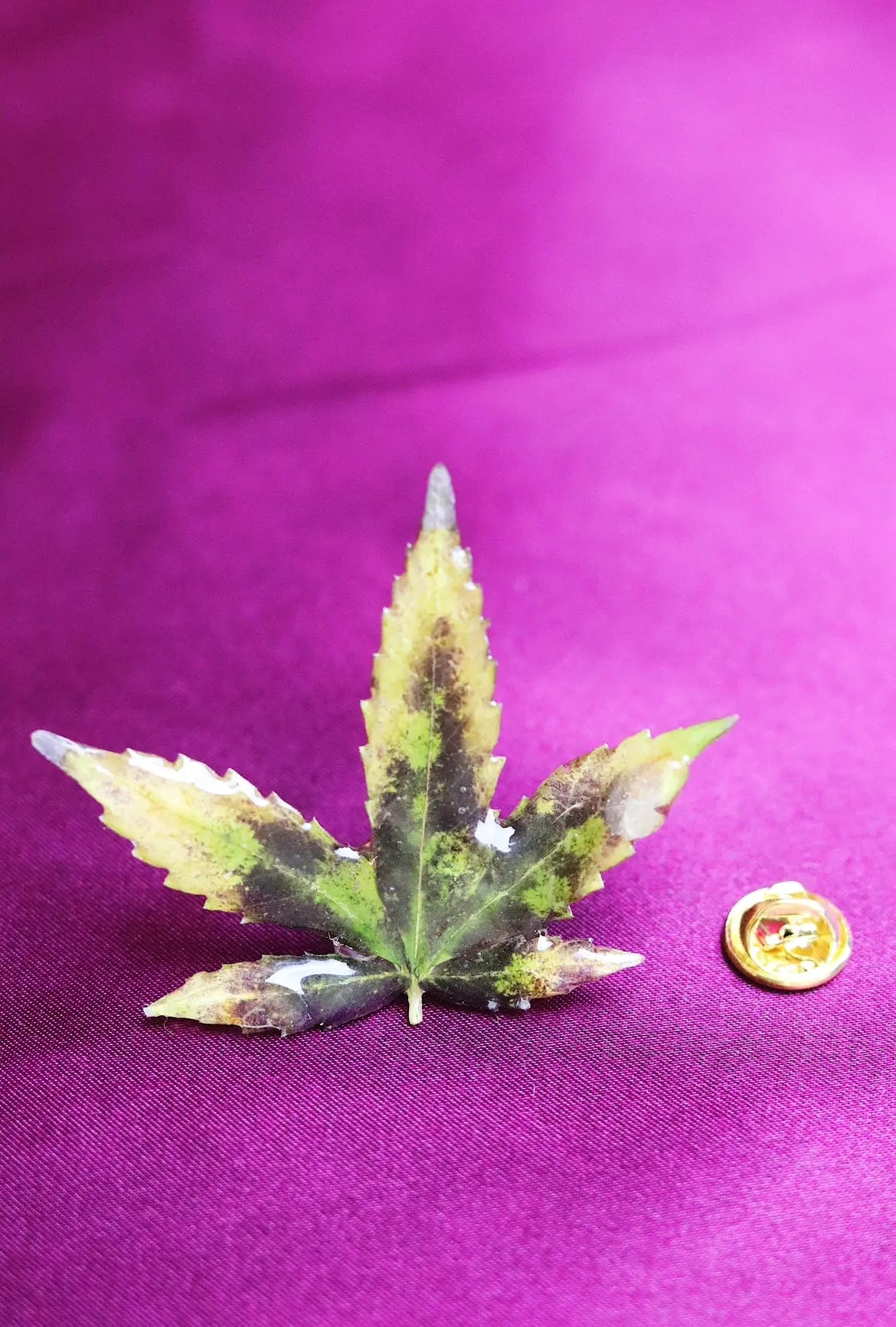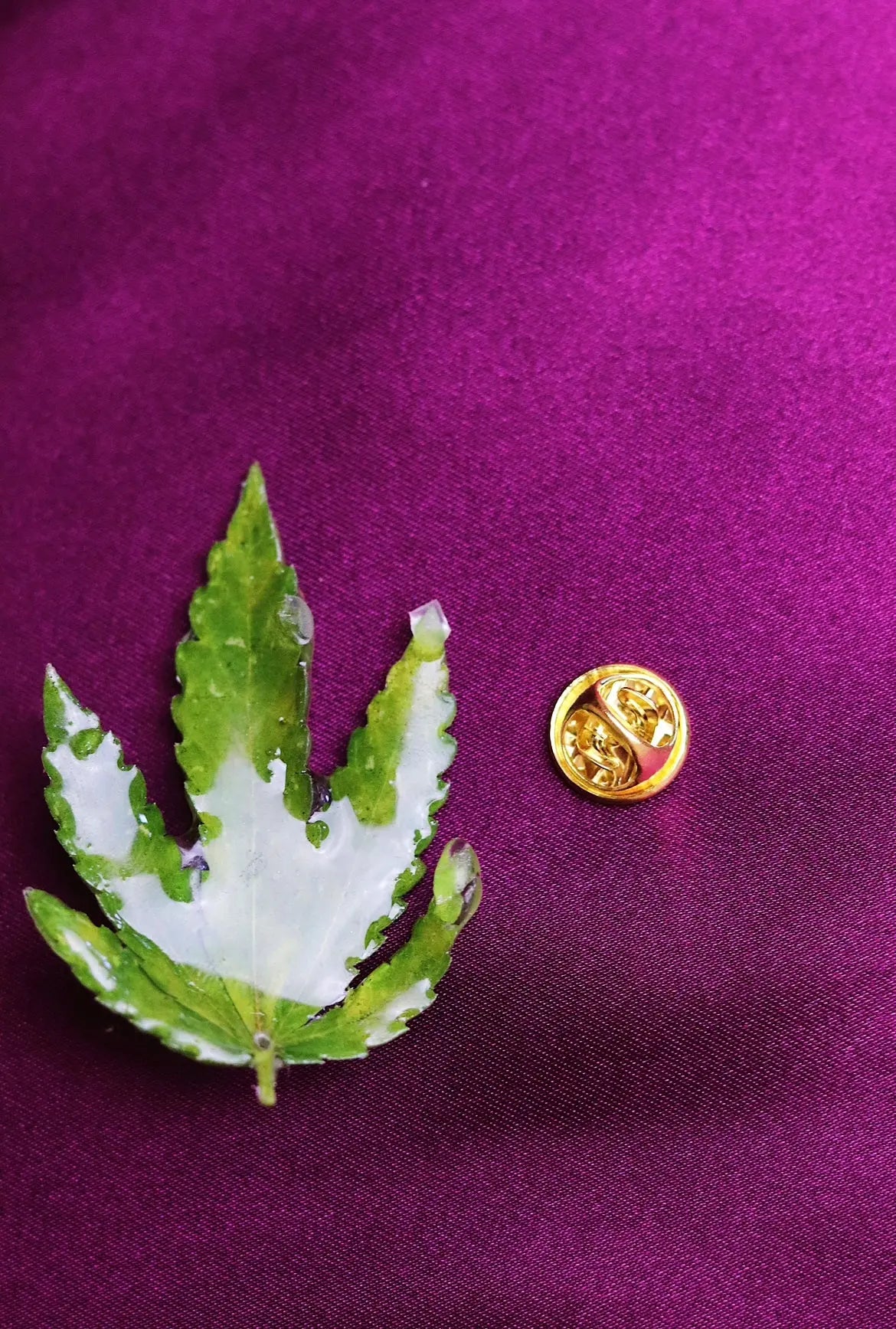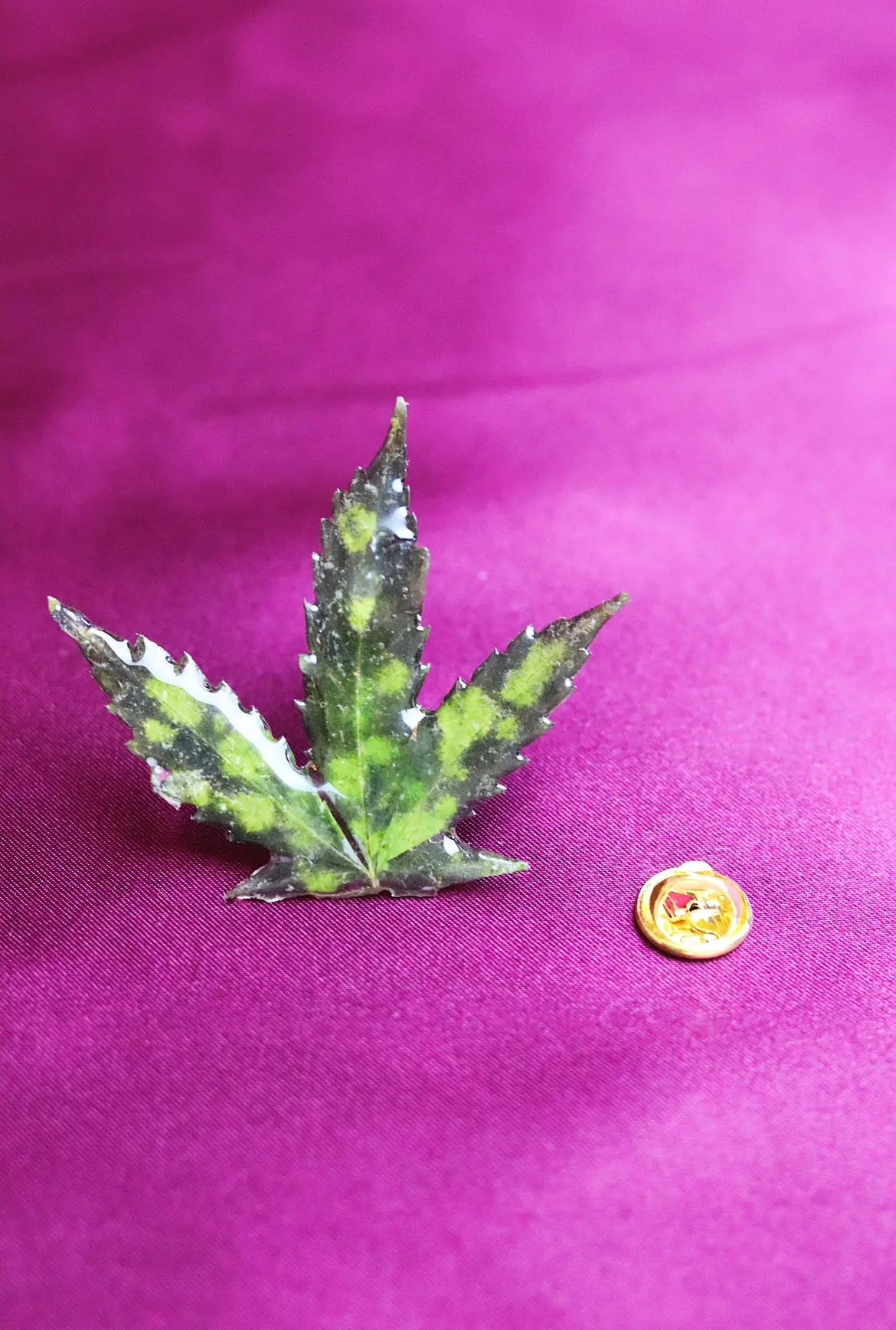 Common Customer Questions
Where can you ship?

To all 50 states and territories.
How is it packaged and is it discrete?

Cigarette boxes and amber jars are all placed nicely in a vacuumed sealed bag to prevent any odors. 

Every Product is wrapped snug in tissue paper.

All products are placed within the appropriate size cardboard shipping boxes for added protection.

Click Here For Shipping Information or Watch Our Short Packing Clip
Is the flower hand-trimmed in the amber jars?

Yes, all of our flower is hand trimmed in the amber jars and come with humidity packs for extra preservation.
Is the flower in the pre-rolls top bud material?

Yes, we use only top bud material for all of our pre-rolls. We sift out any excess sticks and leafs three times for the perfect joint material. Every hit you take will be smooth, with an even burn and white clean ash.
Do you use all organic inputs?

Yes, we use OMRI approved inputs and foliar sprays approved by the CDFA.
How old do I need to be to purchase?

21 years of age as per federal laws for smokeable hemp flower.
Are all of the CBD products on your website less than .3% Delta-9 THC as per USDA federal regulations?

Yes, all of our products are tested by state licensed hemp laboratories.