Regular price
Sale price
$70.00 USD
Unit price
per
Sale
Sold out
Add a touch of elegance to your style with Hemp Leaf Earrings Jewelry Gold
Looking for trendy and unique jewelry that reflects your love for nature? Look no further than these stunning Hemp Leaf Earrings.  Made from high-quality materials and delicately crafted to perfection, these earrings are an excellent choice for captivating attention and adding meaning to your style.
These earrings are not like any other ordinary jewelry pieces. They are inspired by the natural beauty of the hemp leaf and can add a refreshing touch of greenery to your appearance. As a symbol of growth and vitality, the hemp leaf is a perfect addition to your jewelry collection, and you can wear it with pride knowing that you are making a statement about your values.
Crafted with care and attention to detail, these earrings are designed to last. Made from high-quality hemp leafs, each piece is guaranteed to maintain its exquisite shine and elegance. The earrings are also lightweight and comfortable to wear, making them perfect for everyday use, as well as special occasions.
The Aretes De Hoja and Canna Leaf Earrings are perfect for anyone who wants to add a touch of nature-inspired elegance to their style. They are versatile and can blend well with any outfit, whether casual or formal. Get your hands on these stunning earrings today and experience the beauty and elegance of Hemp Leaf Earrings Jewelry Gold.
Share
View full details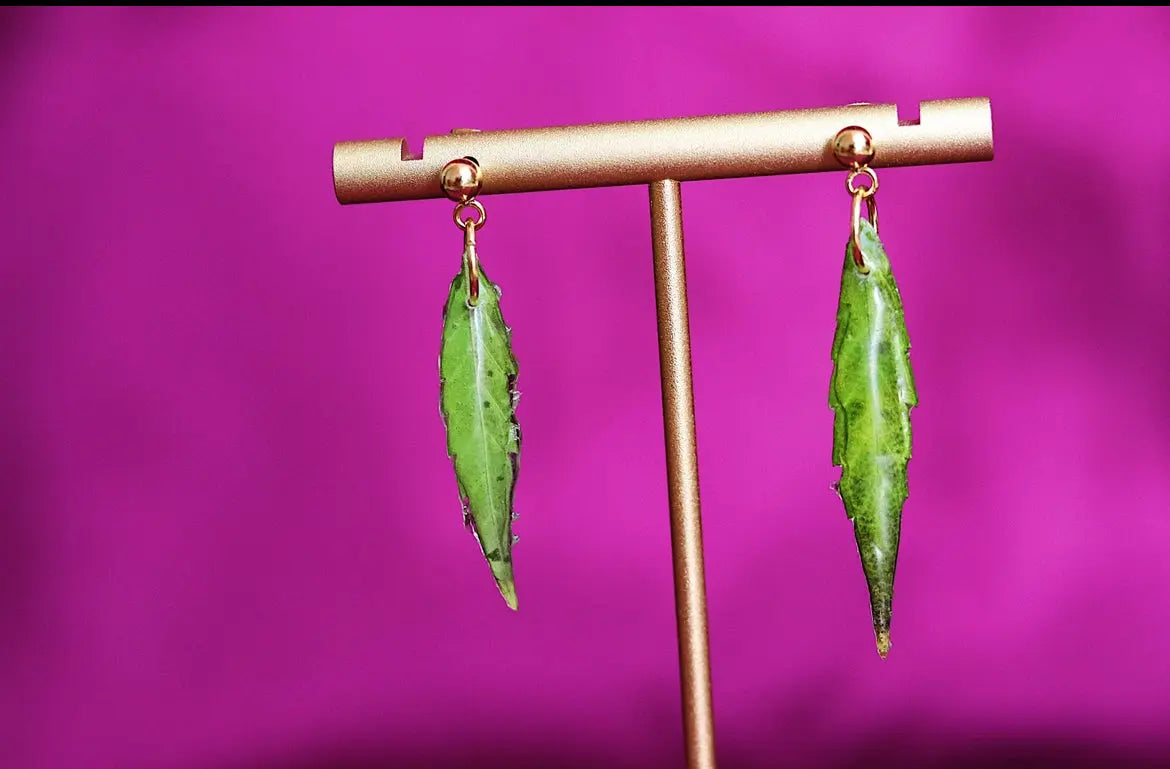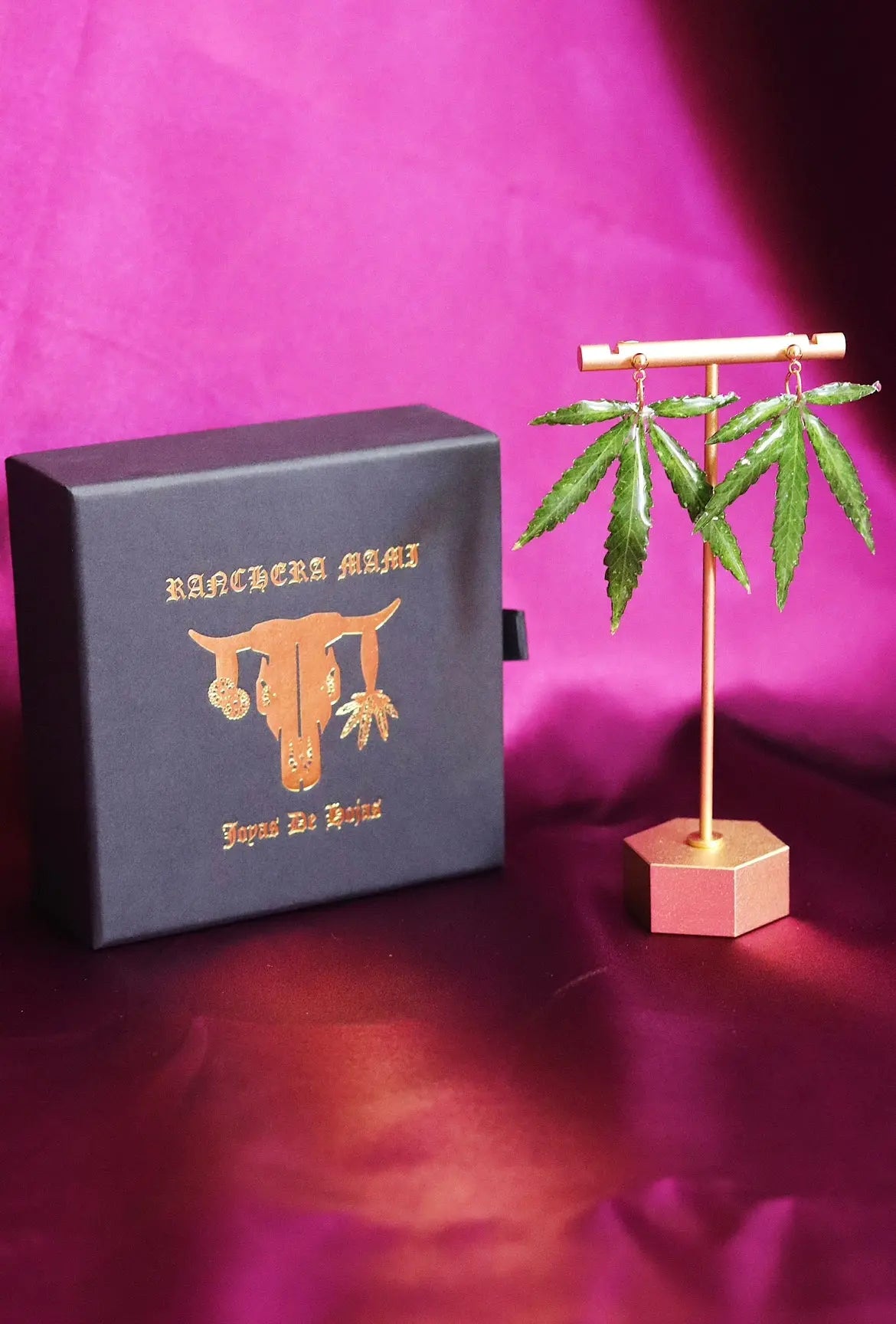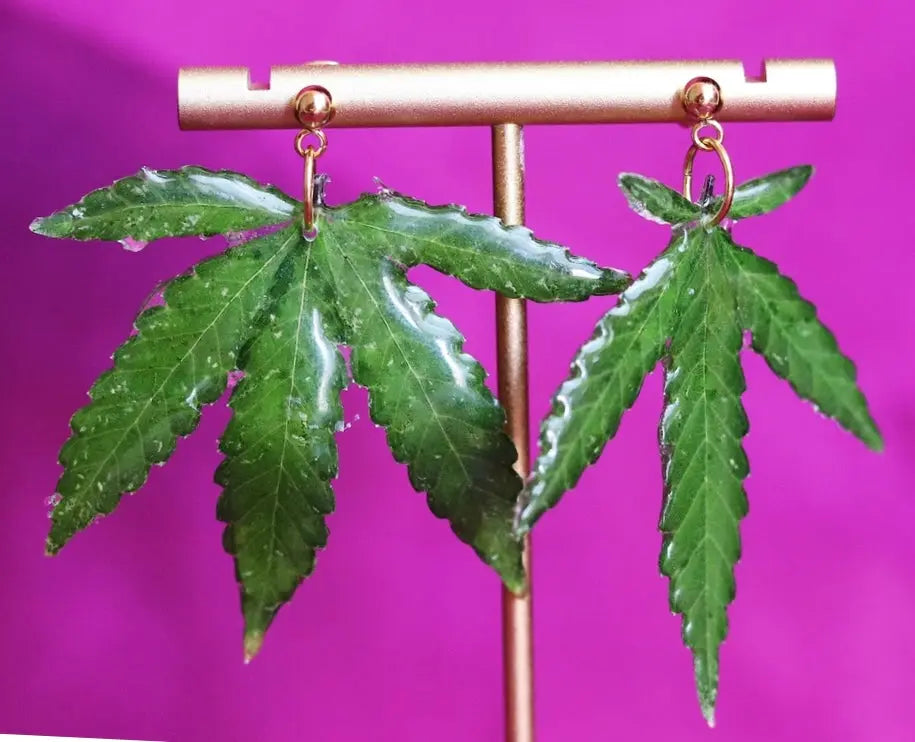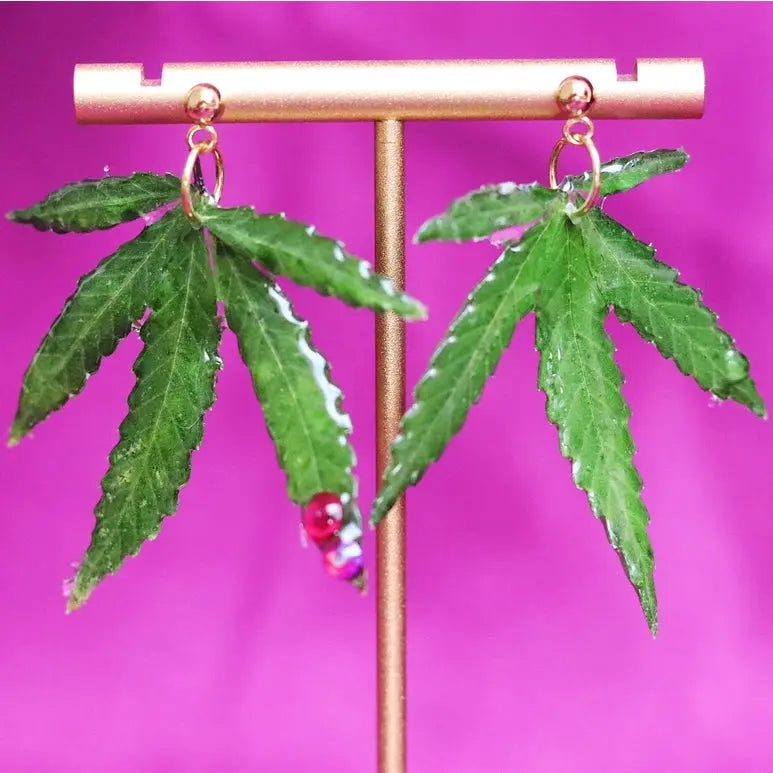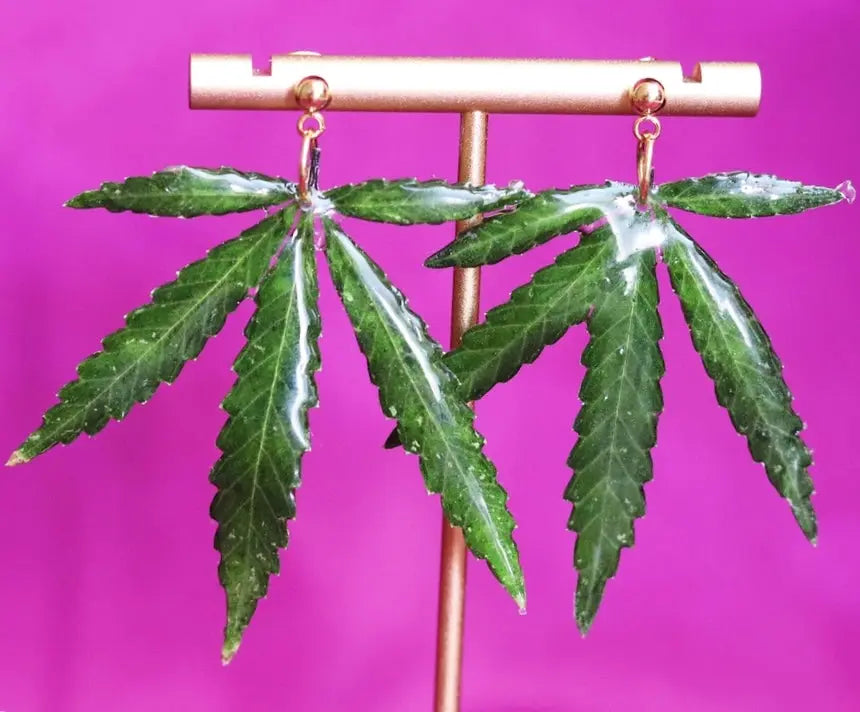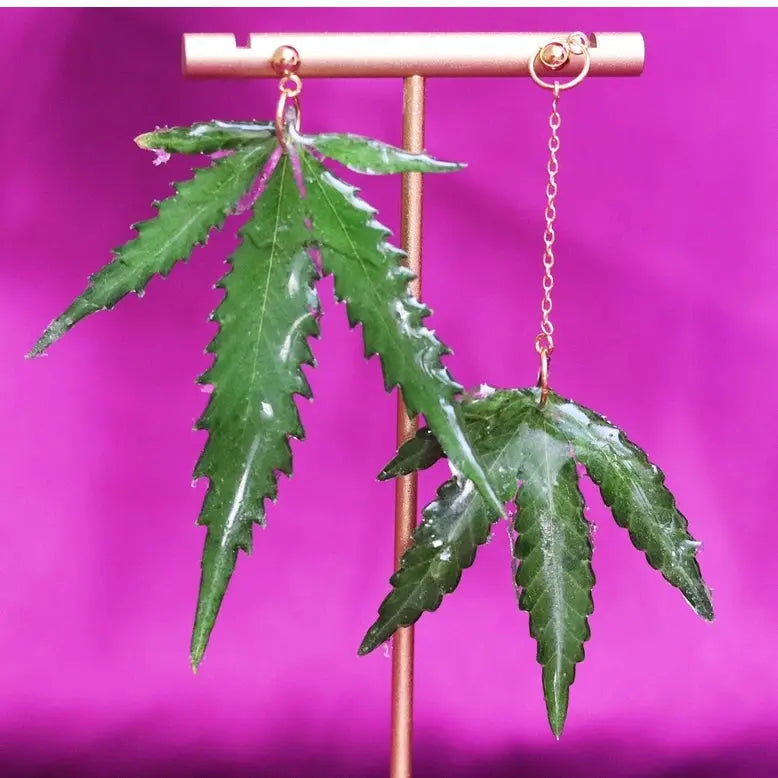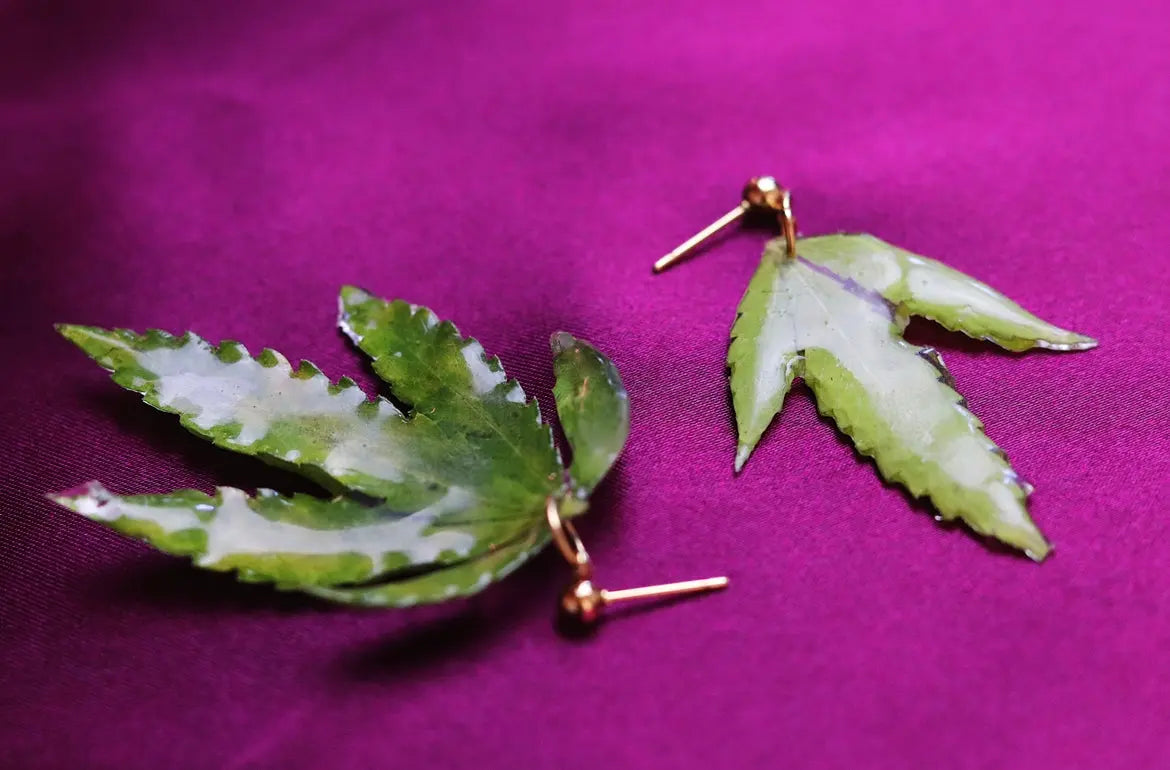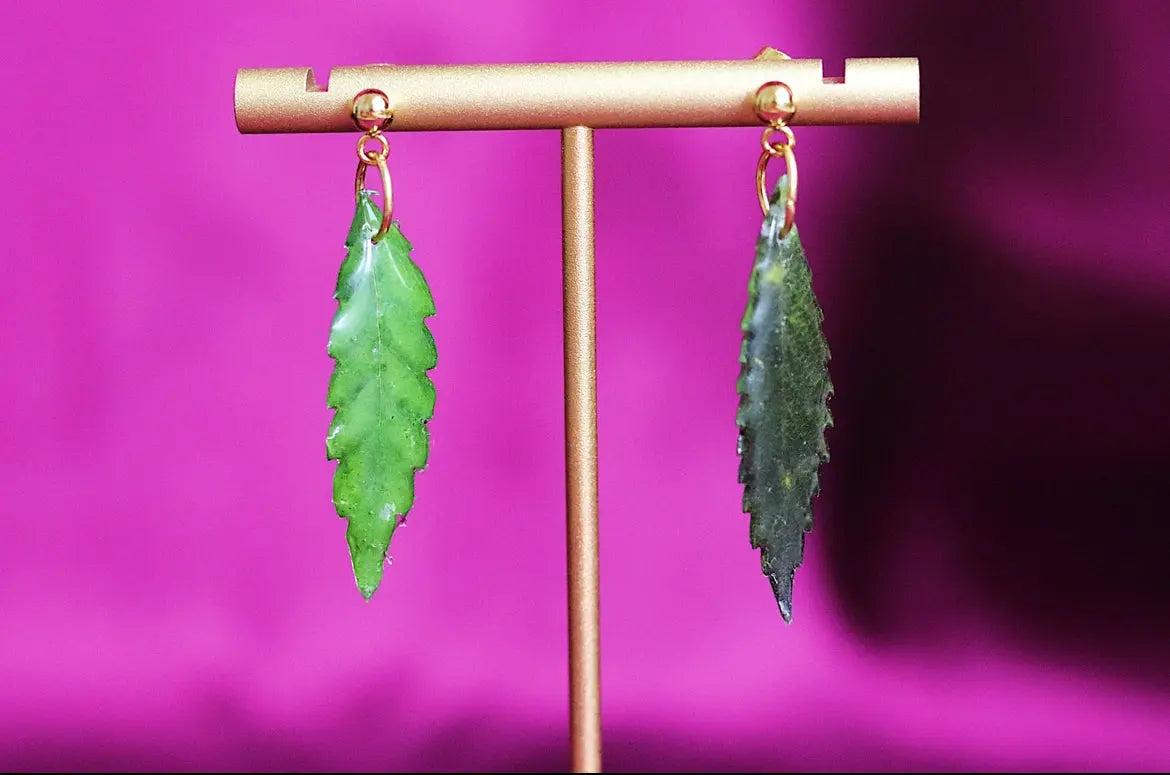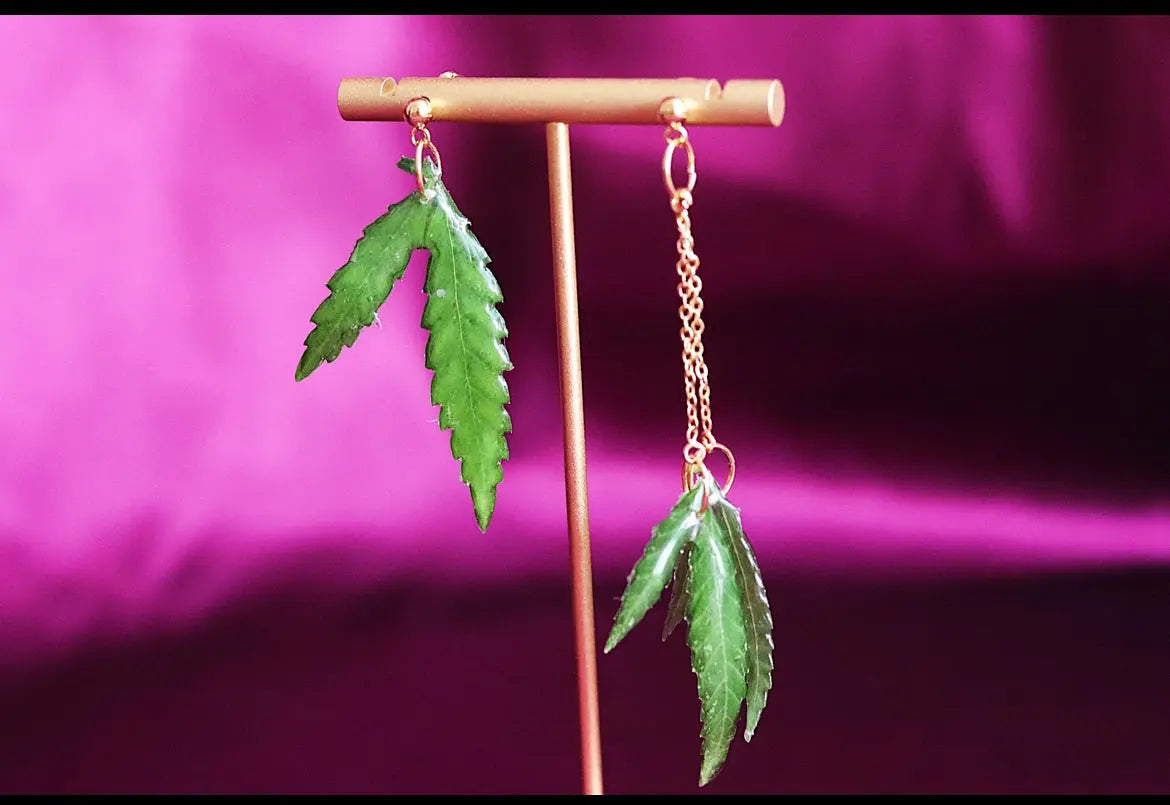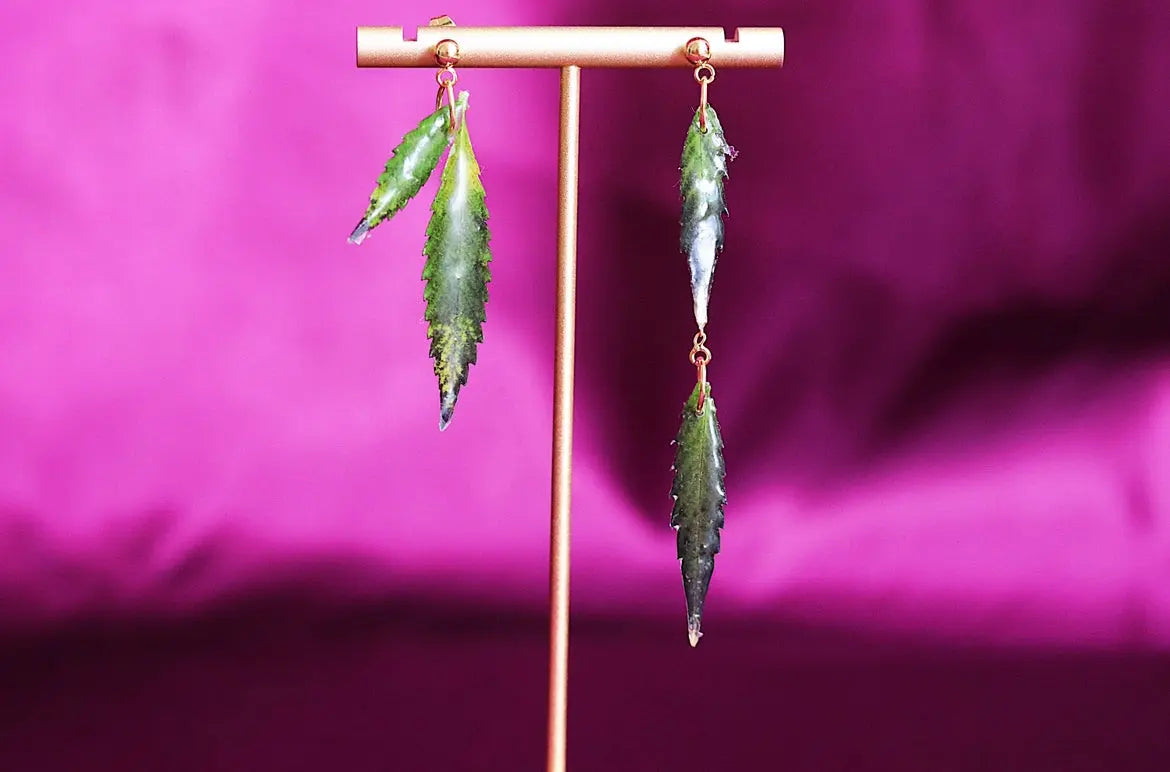 Common Customer Questions
Where can you ship?

To all 50 states and territories.
How is it packaged and is it discrete?

Cigarette boxes and amber jars are all placed nicely in a vacuumed sealed bag to prevent any odors. 

Every Product is wrapped snug in tissue paper.

All products are placed within the appropriate size cardboard shipping boxes for added protection.

Click Here For Shipping Information or Watch Our Short Packing Clip
Is the flower hand-trimmed in the amber jars?

Yes, all of our flower is hand trimmed in the amber jars and come with humidity packs for extra preservation.
Is the flower in the pre-rolls top bud material?

Yes, we use only top bud material for all of our pre-rolls. We sift out any excess sticks and leafs three times for the perfect joint material. Every hit you take will be smooth, with an even burn and white clean ash.
Do you use all organic inputs?

Yes, we use OMRI approved inputs and foliar sprays approved by the CDFA.
How old do I need to be to purchase?

21 years of age as per federal laws for smokeable hemp flower.
Are all of the CBD products on your website less than .3% Delta-9 THC as per USDA federal regulations?

Yes, all of our products are tested by state licensed hemp laboratories.